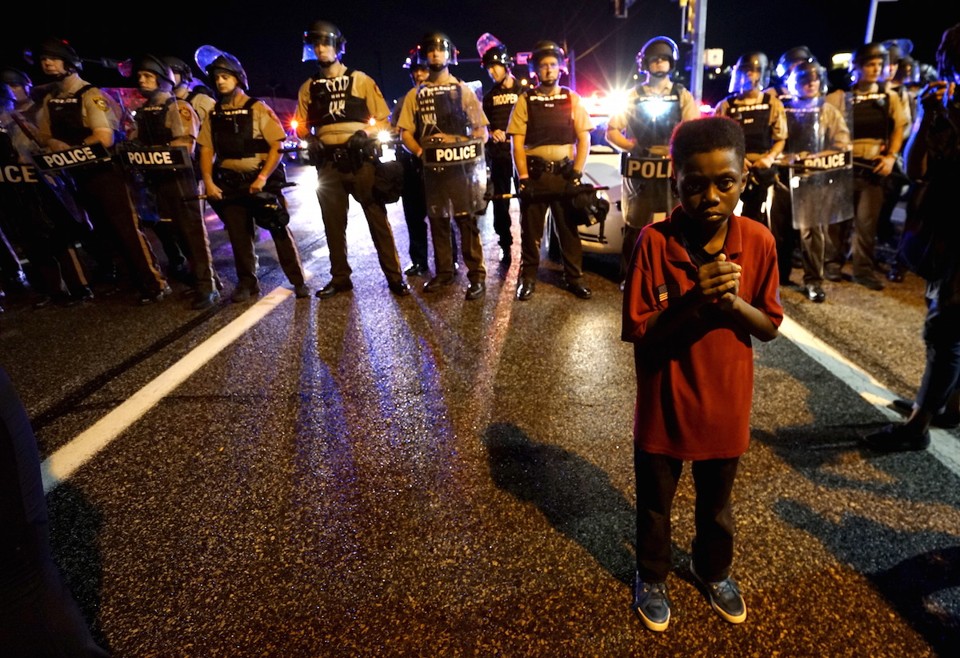 Photo Credit:

Rick Wilking / Reuters
This post is here later than I planned, because it seemed impossible to write. Anything.
But there's good stuff here... keep reading.
If you haven't been living under a rock, in the past couple of weeks, you may have felt your heart break again, your hopelessness rise again, your despair take center stage again. If you are Black or Brown you may have felt unconstrained anger, fear and confusion at the rate of senseless state sanctioned killings of people who look like you.
The words I've written are only a minute and basic description of how I've felt as I am unable to properly write how: Exhausted I feel at yet one more hashtag. Furious I feel at yet one more act of killing, discrimination, displacement, appropriation, abuse, disregard for Black people. Confused I feel about .what. I. should. do. Stuck I feel between the need to quit and the realization that 'it' would win if I do.
Some words written by Alicia Garza on July 7, 2016, helped dissolve some of the stickiness:
"And while our resistance is righteous, it will always be met with resistance. It is something we should expect. It should be a part of our strategy. What will we do when they push back, because we know they will? When they pass more laws that punish us for daring to live, what will we do? How will we respond? When fascists attempt to take control, what will we do?

The only thing I know is that we must, like we have no other fucking choice than to commit ourselves to dreaming. To figuring it out. To making mistakes. To feel, because when we feel we know viscerally why it is that we cannot stop moving forward.

Alton Sterling's family, his 15 year old child, demands that we figure this shit out. Trayvon and Mike and Islan and Penny and Mya and Reneisha and Jordan and Sandra and Pearl are counting on us to figure this shit out.

Because if we don't...if we fall into despair and disbelief, we have already been defeated. And there will still be mothers who have had their children stolen from them, there will still be an empty seat at the table, there will still be despair and disbelief that will laugh in our faces when we dare to be free.

I have committed myself to continuing to dare to be free, to fight to win. I want to win. I want them to stop killing us. Nothing can deter me. No one can stop me from that.

No one.

Nothing."
Dare to be Free. Dare to be FREE!!
A complex phrase.
From the Continent to the Diaspora, people of African descent have created, used, shared their dance as they dare to be free from colonization, human trafficking, war and displacement. WE have made immeasurable and influential contributions to the world, from Hip hop to Jazz, Ndombolo to Afrobeat, Samba to Rueda, Second Line to Swing, Kuduro to (insert here).
Enter Afro Urban Society, a project committed to support, acknowledge and celebrate artists and cultural workers of African descent to do what they do best: Dare us to be free. Support the work of your Bay Area Artists of African Descent. Dare yourself to be Free. Let them know their work, lives, joy MATTER.
Dance.
Dance.
Opportunities this Summer for an Unforgettable Afro-Urban Dance Experience
CaliWynd with Shemica Johnson- July 17
Deep House with Rashad Pridgen- Sundays beginning July 17
Afro-Urban for LGBTQ Families with Nkei-
Afro-Uban Dance at The Umoja Festival- Aug 20
Afro-Urban Style Hipline Technique with Alicia- July 16 (Ongoing)
8/20 Afro-Urban Dance at The Umoja Festival
SAVE THE DATES NOV 17-19 Bacchanal de Afrique 2016!!
For details of each check out our the
Newsletter
and also subscribe to the
FB Event Page